Here are 5 of the safest destinations for solo female travelers!
Switzerland
From the drop-dead gorgeous mountain views, meadows on meadows of beautiful wildflowers, and the Rhône river backdrops, Switzerland is one of the most picturesque countries.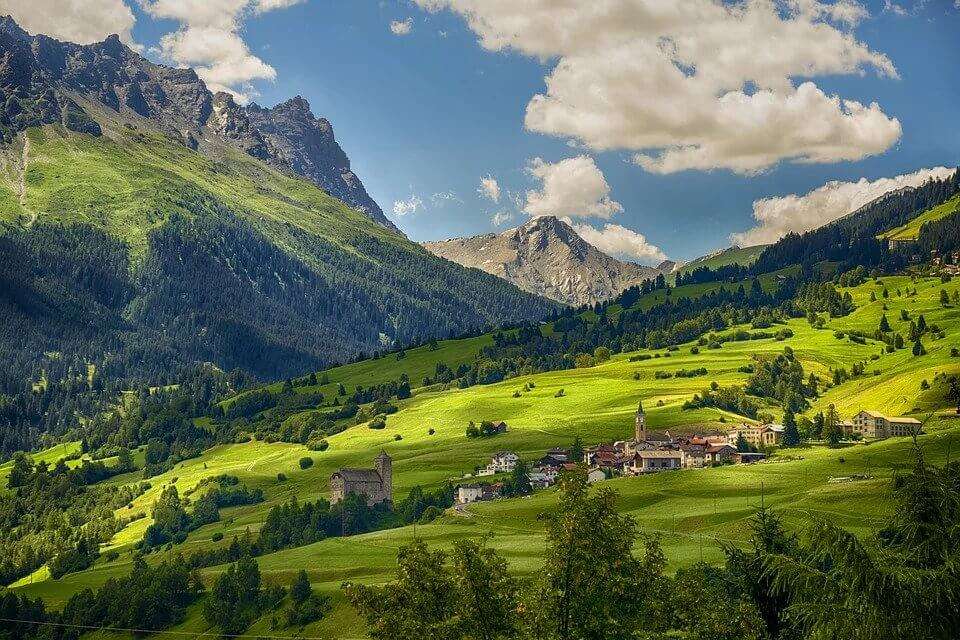 Switzerland is the seventh most peaceful country in the world, according to the Global Peace Index (GPI). It's an incredibly safe country for women, and one of Europe's safest places for females to travel alone.
New Zealand
New Zealand is the capital of the adventure travel world, so it's no wonder that the country ranks as one of the best destinations for thrill-seeking solo travelers. Want to hike a volcano? Head to White Island. Crazy enough to bungee jump and ride in a jet boat in the same afternoon? You can make it happen on the South Island.
New Zealand is considered the fourth safest country in the world to travel in, according to a survey by the Institute for Economics and Peace. Some reports consider New Zealand to be the safest country for women in the world! It's without a doubt one of the world's safest countries for solo female travelers, and safe for backpackers!
Thailand
Quite possibly safest and scenic place you can find is none other than Thailand.
If you are looking for a comfortable solo road trip experience with great accommodation choices, delicious food, and friendly locals, Thailand is perfect for just that. Come for the beautiful fall foliage, but stay for the food, hospitality, and uncrowded adventures in a beautiful part of Thailand.
Sweden
Stockholm has been mesmerizing visitors with its iconic street style it has become so renowned.
You could easily spend three-four days in Stockholm before venturing off further into Sweden, as this is easily one of the safest countries to travel in and really easy to get by since nearly everyone speaks perfect English which diminish the language barrier between the natives and visitors.
Belgium
It's not for nothing that Belgium is known as a mandatory destination in Europe.
The country is a real gem, with many historic sites, excellent infrastructure, and various other tourist attractions. In Brussels, you can stroll the streets and enjoy the medieval architecture, while in Bruges, you'll find a landscape worthy of a stunning romance film.